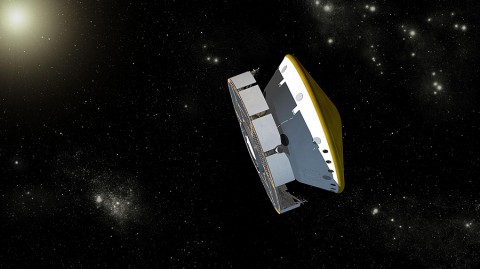 An artist's concept of NASA's Mars Science Laboratory spacecraft during its cruise in space. The spacecraft's rover (Curiosity) and descent stage are tucked inside the aeroshell. (Image credit: NASA/JPL-Caltech)
In its way to Mars, Curiosity starting to monitoring the radiation in space. The collected data will represent an important step to conduct a future human mission to the red planet.
NASA's car-sized Curiosity rover has begun monitoring space radiation during its 8-month trip from Earth to Mars. The research will aid in planning for future human missions to the Red Planet.
Full article in Clarksville Online.